Connecting the Most Loyal Cleveland Browns Fans Across the World
Browns Backers Worldwide exists as a non-profit organization to actively support and positively promote the Cleveland Browns.
We are the official fan club of the Cleveland Browns
Browns Backers Worldwide was originally formed in the 80's and has since grown to include over 300 chapters worldwide, with members from all 50 U.S. states and 14 countries. The Browns Backers program is officially recognized by the Cleveland Browns organization and is considered to be one of the largest organized fan clubs in professional sports.
Browns Backers is a free club made up of individual chapters. Once you're a Backer, you can join a chapter near you to meet other fans and participate in activities.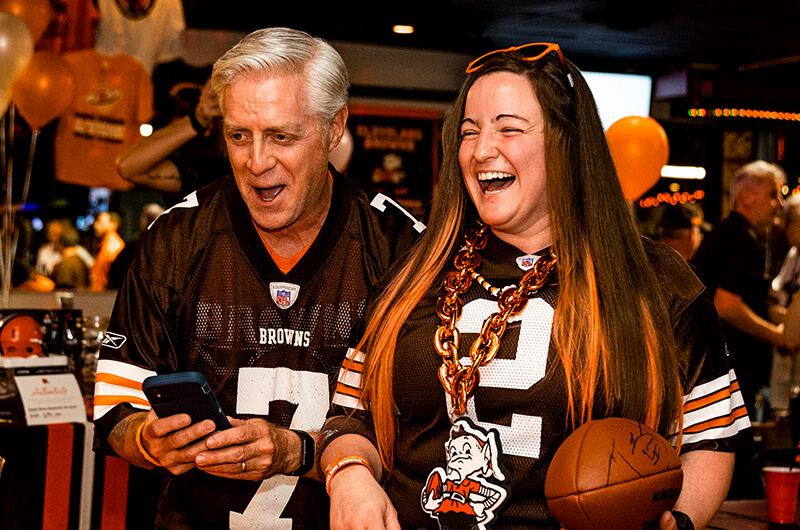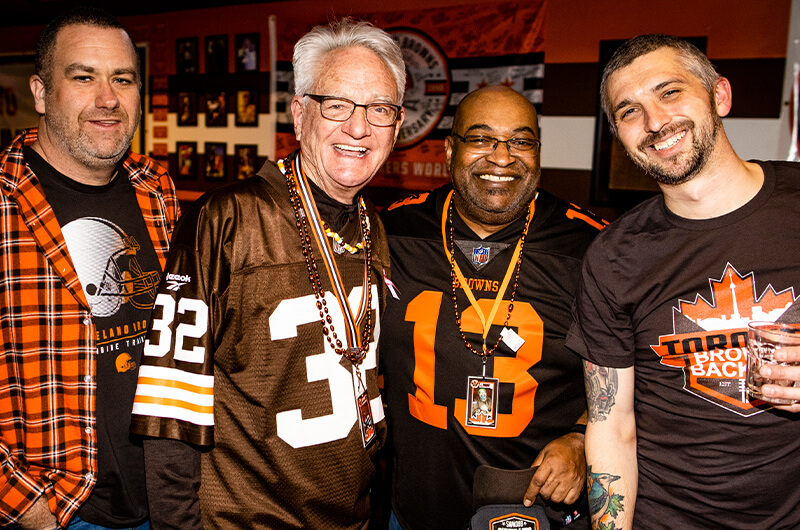 Chapters consist of a president and at least 10 members that are interested in watching games together and organizing events such as tailgate parties and charity fundraisers.
Have fun and get involved
With local chapters, watch parties, and community service projects, being a Browns Backer offers a fun and engaging way to connect with other fans and celebrate your passion for the Browns. Join now and be a part of the ultimate Browns fan experience!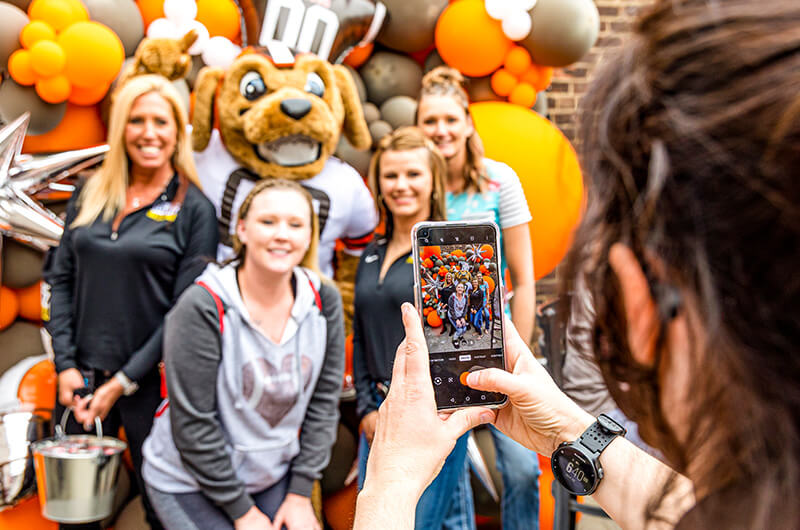 Being a Backer comes with its perks
With your membership to the Browns Backers Worldwide, you will stay connected to the Cleveland Browns and take advantage of exclusive benefits.
What do our Backers have to say?
Being a Browns Backer means hanging out with 200 of my closest friends on Browns game days!
Being a Browns Backer means that no matter where you are, seeing other Browns fans is like seeing family!
Being a Browns Backer means community. It means knowing that no matter what, we will be rooting for our Browns.
The team is the common interest, but the members are what really make the Browns Backers special.
Browns Backers Worldwide gives us an opportunity to stay connected with our roots and give back to the community.
Frequently Asked Questions
Find answers to common questions about the club. If you have any further questions or concerns, please don't hesitate to contact us.
Join the Worldwide Cleveland Browns Fandom